Alberta Elk Hunting
Directory of 14 Alberta Elk lodges, guides and outfitters in Alberta.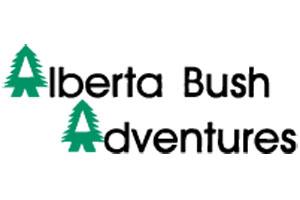 McLennan, Alberta T0H2L0
Phone: (780) 324-2174, Cell: (780) 523-8658
Alberta Bush Adventures has purchased a limited quantity of Elk Allocations. These allocations were made possible because of the ever growing Elk population in our area of WMU 523. This provides Alberta Bush Adventures with an excellent opportunity to offer some very good Elk hunts from our Peace River camp. This area is on the fringe of wilderness and agriculture. This provides excellent habitat for Elk, as the agriculture provides high protein feed and the surrounding boreal forest provides natural feed, as well as, great cover & bedding areas. Alberta Bush Adventures can offer very good archery hunts starting in late August. This is when the Elk are vulnerable as they are fat & lazy from the previous summer, as well as, the beginning of the Elk rut. We can also offer rifle hunts starting mid-September.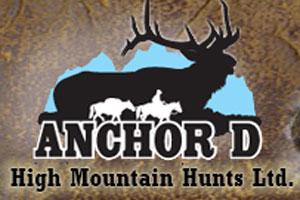 Black Diamond, Alberta T0L 0H0
Phone: (403) 933-2867
We feature guided horseback hunting for Elk, Mule Deer, Whitetail Deer, Shiras Moose, and Black Bear. Our ranch is 50 miles southwest of Calgary, Alberta, Canada and our hunting territory starts in the Alberta foothills, on the edge of the ranch, and goes west and south to the Continental Divide which makes up the Alberta / British Columbia border in the Canadian Rockies. This area roughly comprises about 1200 square miles of hunting area, all very mountainous and prime habitats for Deer, Elk, Moose and Black Bear.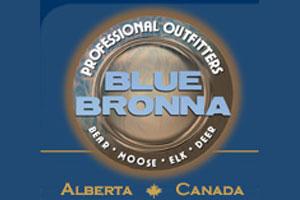 Three Hills, Alberta T0M2A0
Phone: (403) 443-5718
We have a short pre-rut bow season running from September 1st until September 16th. This is an awesome hunt with generally very good chances at 300" + bulls. Chances of encountering other hunters are slim and generally we have over 800 sq. miles to hunt in. We take only 4-6 hunters during this time and usually suggest two on one hunts as more than one bull is generally called in at a setup. Our success rate has been very high rivaling that of our rifle hunters. Alberta's rifle season opens on September 17th which makes this one of very few places where elk can still be hunted during the rut with a rifle. This early season hunt has been very much in demand over the past few years and may be a prime reason for Blue Bronna achieving a 80-90% shot taken rate with greater than 70% take home rate. We ask hunters not to shoot less than a 5 pt. bull as small bulls are easy to call in and we generally can find a better bull during the course of a hunt.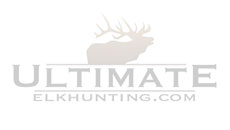 Box 96, Fort Assiniboine, Alberta T0G 1A0
Mobile: (780) 305-4727
Corbett Creek Outfitters provides one of a kind access to the rich Northern Alberta hunting region, and an experience you'll want to repeat every year.

Ft. Assiniboine, Alberta T0G 1A0
Phone: (780) 333-5371
We offer top quality, trophy Alberta elk hunts in the Freeman River drainage hunting area of central Alberta, Canada. If you are looking for a trophy bull elk, then you should hunt central Alberta, Canada where the elk are plentiful and quality bull elk are achievable.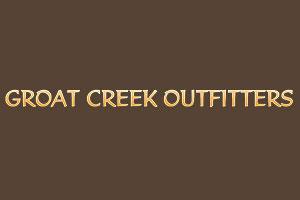 PO Box 1325, Whitecourt, Alberta T7S1P2
Phone: (780) 779-5280
Over 25 Years of Hunting Experience. Extremely High Success Rate. Dozens of Proven, Scouted Tree Stand and Ground Blind Locations Welcoming Hunters of All Ages & Abilities (Wheelchair Friendly). Archery, Rifle & Black Powder Hunts Family Owned & Operated! At Groat Creek Outfitters you will experience a full service, high quality hunting opportunity! Our entire outfit is devoted to making your adventure with us a success! Groat Creek Outfitters operates from Northwestern Alberta, Canada, approximately two hours NW of the Edmonton International Airport. We invite you to come hunt with us, as Alberta offers a very unique and rewarding hunting experience. We will make every effort to ensure that your time spent with us will be an enjoyable and memorable experience!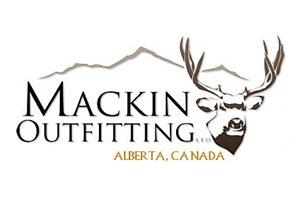 Box 2516, Claresholm, Alberta T0L 0T0
Phone: (403) 625-0657
Our Alberta elk bowhunts take place in the foothills of Southern Alberta. This beautiful ranching country is made up of timbered ridges, rolling aspen and poplar hills, lush meadow and hay fields. The areas we hunt are a combination of private and public ground which have a very strong elk population. Little resident hunting pressure allows us to provide an exciting elk bowhunting experience. We run our elk bowhunts during the rut from the middle of September to the first of October. Elk bowhunting during the rut allows us to bugle in bulls to within 40 yards. Our experienced guides, using numerous proven calling methods and decoys, present our hunters with almost daily opportunities. There is nothing as adrenaline filled and action packed as the close interactions had during our elk bowhunts.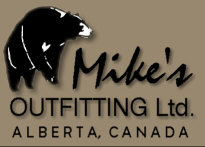 PO Box 544, Spirit River, Alberta T0H 3G0
Phone: (780) 864-3770
There is a large population of elk in the Peace River region of Alberta, Canada. Here you get the rare opportunity to elk hunt during the peak of the rut. These rifle elk hunts are done in a mix of public and private land on the farmland fringe using calling and spot and stalk tactics. You will have a great chance to get a mature, heavy 5 or 6 point bull scoring 250 to 300+. The hunting pressure is relatively low in most of our elk hunting areas. The elk are generally not difficult to locate as they can be very vocal. On good weather days, you may hear multiple bugling bulls. Occasionally even the bigger herd bulls will come charging into a bugle, giving the hunter a close shot. Our rifle elk hunts take place from September 17 to the 30th as a 6 day elk only hunt. We own the only 6 outfitter rifle elk tags in our zone. Your chance for success on our elk hunts is greatly improved by being physically fit. Even though we kill some elk in the farm fields, being able to hike the steep Peace River Valley or chase a rutting elk is a huge asset.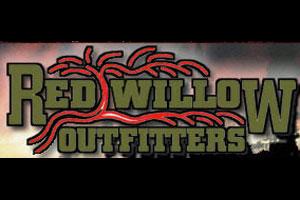 Valleyview, Alberta TOH-3NO
Phone: (780) 524-4574
Trophy elk bowhunts & rifle elk hunts in Alberta, Canada. Because of the ratio of forest and farmland, we have a very healthy elk population that is growing each year. Our elk bowhunts run late August to mid September and then the rifle season opens. The changeover between seasons happens right at the peak of the rut making the elk hunting both successful and enjoyable. The excitement created by a bugling elk is one that is not soon forgotten.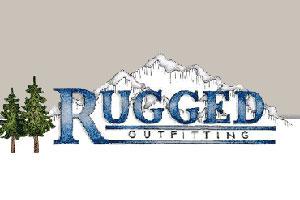 Cardston, Alberta T0K 0K0
Phone 1: (403) 653-1565, Phone 2: (406) 450-6300
Elk are wonders of the wild. If you have ever witnessed the call of a bull on a crisp autumn morn you know you are hooked for life. The rut elk hunt is the best opportunity for success. We offer both Archery and Rifle rut hunts. Let our experienced guides call in a 300+ bull for you and you will never forget the experience for the rest of your life. Our elk are large and we have good numbers. We hunt secret drainages and mountain meadows. We spot and stalk these great animals calling them within shooting distance giving you a real chance at success. Our bulls range between 260 and 350 B&C points. If you are looking for the opportunity to harvest a big rutting bull call and book today as hunts are limited.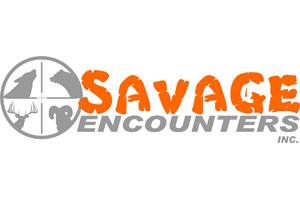 Caroline, Alberta T0M 0M0
Phone: (403) 844-7603
Elk are awesome, the most majestic of the deer species, and in my opinion the most exciting and challenging hunt you can go on. If you have ever heard an elk bugle you know what I'm talking about and if you haven't your missing out. In our area we have elk in the 260"-350" class and are restricted to 3 or 6 points or larger depending on zones to increase the age structure of our ever expanding herds. Elk hunts are conducted using tree stands, stalking and calling during rut. "NEW JET BOAT HUNT NOW AVAILABLE".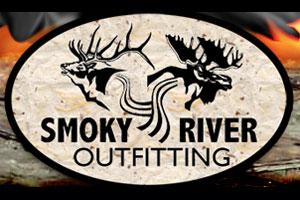 Box 521, DeBolt, Alberta TOH 1BO
Phone: (780) 957-3100
If you want an exciting elk hunting experience and an opportunity to get a big trophy, our elk rut hunt is for you. We offer guaranteed license and a limited amount of rut elk hunts, taking a maximum of 9 hunters each year. You will have a chance to see a number of bulls over the 3 point minimum. Elk hunting in Alberta is increasing in popularity every year. Elk numbers have doubled in the last 10 years in our area and we are now producing more and more mature bulls over 300 inches.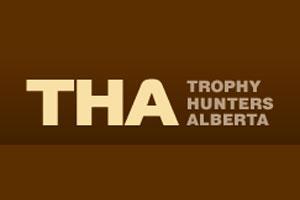 8959 Bay Ridge Dr. SW, Calgary, Alberta T2V 3N1
Phone: (403) 541-1004, Toll Free: (877) 486-8937
Elk are, without a doubt, the most majestic animal in the North American big game deer family and Alberta offers some of the finest elk hunting available anywhere. With Trophy Hunters Alberta, you can hunt Alberta for elk throughout the forested area leading into the eastern slopes of the Canadian Rockies and throughout the rolling foothills region in southern Alberta.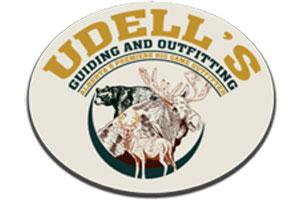 3344 - 11007 Jasper Ave, Edmonton, Alberta T5K 0K6
Phone: (780) 722-0243
Elk are generally in herds this time of year giving hunters a unique chance to look over several bulls before deciding which one to take. Bulls that have been rutting hard are searching for food to replenish their fat for the winter. We will hunt near their bedding zone, favorite feeding locations, and any water stops where a bull may fill up. Once we have located your trophy elk, it's a matter of gaining ground and eventually pulling ahead for an ambush. These hunts are on a limited basis and are for 6 days. (additional days can be added)