Shell Valley Outfitters
DIY Elk Pack Service in Wyoming
A packing service for DIY elk hunters provides an experienced outfitter who helps hunters pack their gear and supplies into the backcountry for a successful elk hunt. The outfitters are knowledgeable about the terrain and the best hunting spots, and they can also provide tips and advice to help hunters increase their chances of success.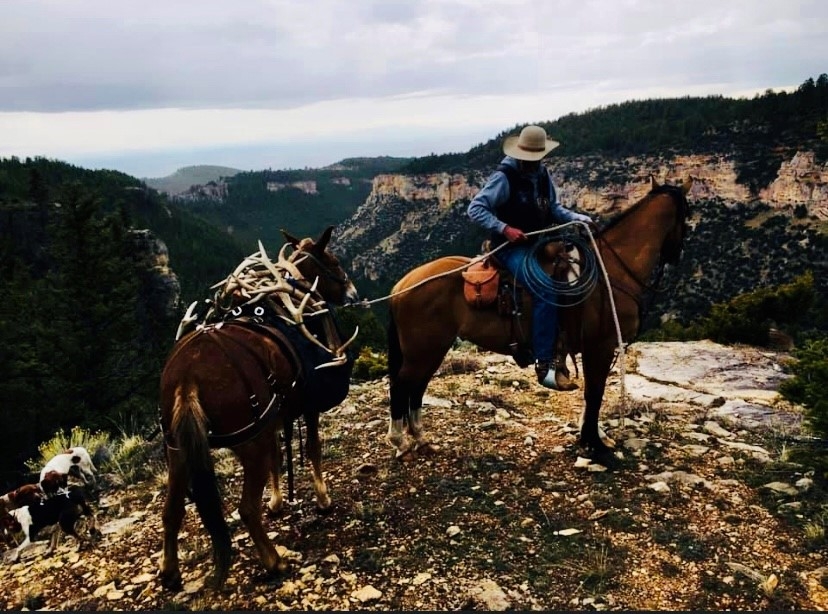 Trophy Guided Elk Hunts in Wyoming
Rifle elk hunts start on October 15th of each year and go through November 4th. These are 5-day hunts based out of a drive-in camp. We will be hunting out of a UTV's or horseback if you are comfortable riding. Getting off the beaten path, glassing canyons, and covering as much country as possible is the ticket to connecting with big bulls. You can expect to see many elk throughout your trip. 300 class and above are the bulls we are after. Typically, during this time of year the snow and cold set in, making ideal elk hunting conditions. You can expect to return back to camp every night. See Trip Planner for more info
Archery elk hunts are September 1st of each year and go through September 30th. From experience, glassing and calling during this time of year, will give us the highest success rate. Camp set up will be the same as the rifle hunts, for more information on our camp set up, please see the Trip Planner tab. UTV's are the most common type of transportation, if you are comfortable riding horses, this gives you an advantage, we will put them to use as much as possible to get into the back country away from any other hunters.