Elk Hunting
Directory of 2 Elk lodges, guides and outfitters in .
Box 358, Pierceland, S0M-2K0
Phone: (306) 839-4804
Elk preserve hunt. Our Elk hunts are 3 days long. We generally hunt spot and stalk but if long walks are not your thing then you may hunt from heated ground blinds on active trails with the weapon of your choice. Once your animal has been harvested and pictures have been taken your guide or guides will look after the skinning and butchering of your animal and it will be taken to the meat processing plant where it will be cut and wrapped at your cost whether or not you ship the meat home or donate it to a very grateful family here.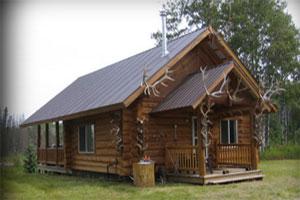 5331 Continental Drive, Butte, 59701
Phone: (406) 560-5512
Pine Mountain Outfitters, located in Saskatchewan, Canada wants to make your elk hunting dreams come true. With Bull Elk ranging in size from 300 to 500+ inches, and guaranteed success, Pine Mountain Outfitters is your answer for a top quality trophy, elk hunt. We also offer, whitetail deer, buffalo and sheep. Family owned and operated since 1979, we are one of Canada's largest and oldest game ranches.