Idaho Elk Hunting
Directory of 13 Idaho Elk hunting lodges, guides and outfitters in Idaho.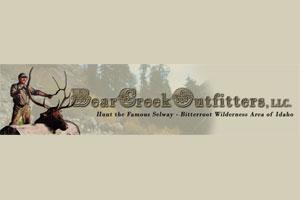 454 Lost Horse Road, Hamilton, Idaho 59840
Phone: (406) 375-1371
Bear Creek Outfitters offers exciting wilderness hunting trips and vacations in the Idaho Selway Wilderness. We provide elk hunting, deer hunting, bear hunting, wilderness pack trips and Summer fishing and camping trips. We can custom-tailor a trip to suit your needs and schedule. You can hike, hunt and fish! Bear Creek Outfitters is permitted and licensed with the State of Idaho and the U.S. Forest Service to provide you with a wilderness trip of a lifetime!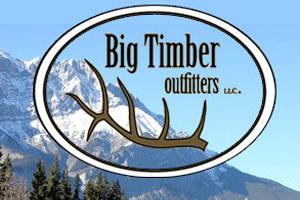 P.O. Box 246, Salmon, Idaho 83467
Big Timber Outfitters is your premiere choice for bow hunting trophy archery elk. Our hunts last 8 days, with 1 day in, 1 day out, and 6 days in the field. Archery tags are available over the counter on a first come, first serve basis, and we are very fortunate to be assigned Idaho hunting Unit 29. Our exclusive area covers approximately 300 square miles and boasts some of Idaho's finest trophy bulls. Plus, Idaho Fish and Game has limited the number of rifle hunts in our area by designating the area as controlled hunt only, making it a prime trophy location! A recent survey found over 23,000 head of elk within 100 miles of Salmon. This survey included our area as well. Because our hunts are a true wildlife experience, and because of how we and the Idaho Fish and Game department manage the herd, you can expect to see mature 5 and 6-point bulls, as well as the opportunity to see bulls in the 300 to 400 class!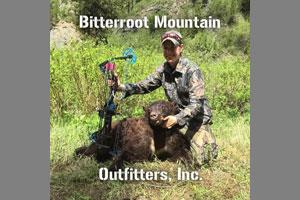 7651 W Happy Hill Rd, Coeur d'Alene, Idaho 83814
Phone: (208) 777-5103
Our clients enjoy three meals a day prepared by the camp cook. Just bring a sleeping bag, your choice of weapon, and stories to tell around the campfire at the end of a great day of hunting! If you're wanting to go on a non-guided hunt, we will pack you, your party, and your gear into the drop camps, then pack you out. If an animal is harvested during the hunt we also pack it out. We will check in on our clients regularly, give them a map or description of the hunting area, and discuss where the elk are in the area.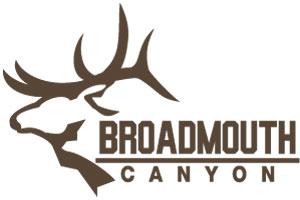 PO Box 472, Firth, Idaho 83236
Phone: (208) 346-6648
We hunt one-on-one with experienced guides who know these beautiful mountains and the animals that inhabit them. We hunt with horses and hiking. We use A.T.Vs and 4-wheel-drive vehicles when needed, depending on the areas you want to hunt, and on your physical condition. This hunting trip is for five days with three days in the field. We typically have five to six elk hunters hunting from the lodge at the same time.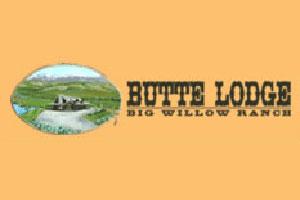 1 Dixie Lane, Payette, Idaho 83661
Phone: (208) 369-3751
Perched above the "upper end" of the ranch, Butte Lodge enjoys magnificent views of Squaw Butte and the surrounding landscape. Constructed from hand-hewn and hand-scribed logs, the design architectural style of Butte Lodge reflects that of buildings dating back to the 1800's. Butte Lodge was crafted to create an environment of refined Western Comfort where hunters can relax and share spirits and conversation after a day in the field. Bull Elk - Free to members (no guests). Plus daily guide fee. Cow Elk - Free to members (no gueses). Plus daily guide fee.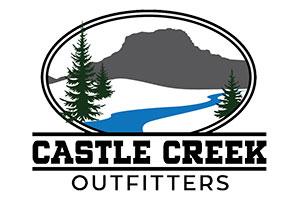 13 Seventeen Mile Road, Salmon, Idaho 83467
Phone: (208) 756-2548
Castle Creek Outfitters offers FAIR CHASE guided hunts with NO FENCES. We strive to give you a successful and great idaho elk hunting experience. Every aspect of our hunts are done in a professional manner. We know how to give you the best in guided trophy Idaho elk hunting. Our 40 years plus in the business backs this up. Most outfitters last only 4 - 6 years in the business and this is something you should ask when booking a hunt. We pride ourselves on our camps, guides, cooks, horses, quality of our Trophy Game, and self management of our outfitting areas.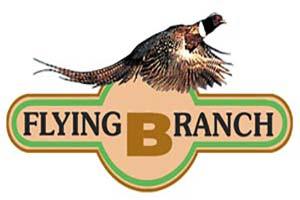 2900 Lawyer Creek Rd., Kamiah, Idaho 83536
Phone: (800) 472-1945
The Flying B Ranch holds exclusive outfitting rights to over 740,000 acres of the Clearwater and Nez Perce National Forests under special use permit from the United States Forest Service. Big game guides at the Flying B Ranch are the best in the business. All our guides are well-seasoned hunters in top physical condition with multiple years guiding experience and wilderness exposure.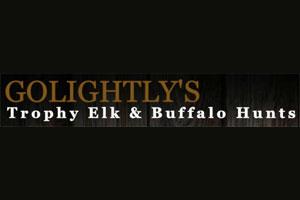 2414 South 1600 East, Preston, Idaho 83263
Eldon: (208) 339-1377, Greg: (208) 339-4510
Our Ranch covers approximately seven miles of diverse terrain with canyons of vast expanses of pine and fir forests filled with herds of the finest World class trophy rocky mountain elk and bison. Mule deer and moose are often seen as well. Lush, green grass meadows with a constant stream running throughout the land are also present and complimented by private fishing ponds abundant with massive rainbow trout.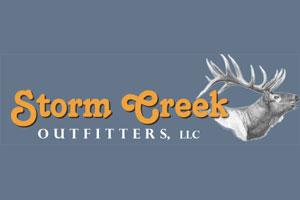 Selby Wilderness, Idaho
Phone: (406) 821-3115
Idaho's Selway Wilderness offers some of the finest elk hunting anywhere in the Rocky Mountains. This country is extremely remote, rugged and beautiful. Year after year our guided hunters enjoy over twice the success rate of their non-guided friends. Hunting elk in remote mountainous terrain is completely different than hunting white tails. If you don't live and play in elk habitat how you can expect to obtain the required knowledge to become a proficient elk hunter? Reading hunting magazines is no substitute for being in the hills. To solve this problem Storm Creek Outfitters has designed a very hands on program that will allow you to gain the knowledge and experience to be an effective elk hunter your next time out. This school was designed especially to make non-guided hunters to be more successful, increase their competency in the wilderness and give them confidence in the back country. However anyone wishing to increase their skills and knowledge of elk hunting and woodsmanship should attend and will have a great time in the wilderness. The skills that you learn here will work anywhere elk are found.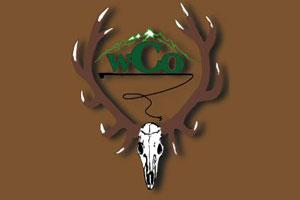 211 Winona Road, Kamiah, Idaho 83536
Phone: (888) 983-378
We manage our Elk area for trophy bulls, taking a very limited number of hunters per year - only eight archery hunters and just six rifle hunters. Weitas Creek Outfitters allows the harvest of mature 6-point-type bulls only. Deer, Bear, Wolf, or Cougar may also be taken during your Elk hunt. An applicable tag charge will apply; however, there will be no additional charges by Weitas Creek Outfitters. NOTE: Moose hunting is a "Controlled Hunt" only. You must apply with Idaho Fish & Game either online (http://fishandgame.idaho.gov) or by telephone for a Moose Tag from April 1 through April 30.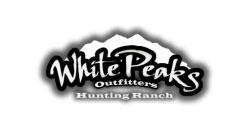 5238 W 2150 N, Ogden, Idaho 84404
Toll Free: (800) 225-1563
Our mission is to give you the best quality elk experience possible. We pride ourselves with trophy elk herds, friendly staff, comfortable lodges, and large private land ranches. Come and see for yourself why our Utah preserve elk hunting is the best experience you will ever have.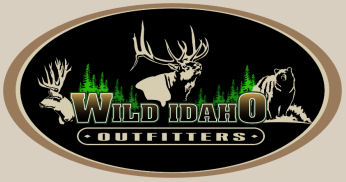 P.O. Box 1176, Challis, Idaho 83226
Phone: (208) 252-1053
Offering guided elk, mule deer and black bear hunts in Central Idahos famous Frank Church River of No Return Wilderness Area. Rifle elk hunting in the rut! Guaranteed elk tags and OTC deer and bear tags.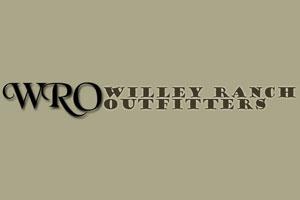 17777 Sweet Ola Hwy, Ola, Idaho 83657
Office: (208) 584-3614, Cell 1: (208) 369-9870
Our season opens in mid-September during the middle of the elk rutting season, providing you with the opportunity to both hear the hair-raising sound of the mature elk bugle and the chance to harvest a trophy bull.