New Mexico Directory
Directory of 8 New Mexico Elk hunting lodges, guides, outfitters, preserves and places to hunt in New Mexico. If we are missing New Mexico listings or have any incorrect, please contact us.
New Mexico Elk Hunting
10000 Highway 55, Minneapolis , MN 55441
Phone: (800) 888-1601
Come hunt world class elk in beautiful New Mexico. For September archery hunts, calling is our preferred method of hunting elk. We utilize a variety of calling techiques to bring the Trophy bulls in to range. Shots are taken from 10 to 40 yards and we had success hunting from tree stands, ground blinds and decoys.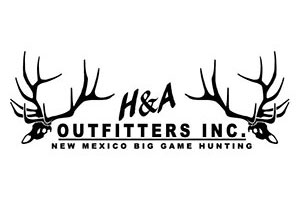 H&A Outfitters, Inc.
P.O. Box 16461, Santa Fe, NM 87592
Phone: (505) 474-6959
H & A Outfitters has been helping hunters fill their elk tags in New Mexico since 1992. Our hunts are conducted in good areas using draw tags and landowner permits. We welcome rifle hunters, archery hunters and muzzleloader hunters.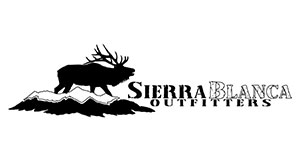 Sierra Blanca Outfitters
PO BOX 71, Chacon, NM 87713
Phone: (505) 429-2887
Welcome to Sierra Blanca Outfitters. We are a licensed and insured outfitter out of Holman, New Mexico. Owned and operated by Peter Romero, a very experienced hunter of all New Mexico species. We have an abundance of land available to us throughout the state of New Mexico.
Arizona Guided Hunts
Vail, AZ 85641
P.O. Box 959, Vail, AZ 85641-0959
Cell: (520) 237-2705
The most popular elk hunting timeframe is during the rutting season when bulls and cows are vocal. We offer an archery rut hunt and an early firearms rut hunt in both Arizona and New Mexico. These hunts are on a limited draw basis in some of the best elk areas in the Nation!
Beaverhead Outfitters
HC 30 Box 446, Winston, NM 87943
Phone: (575) 772-5795
We live and work in the middle of the best elk country in the Southwest. We regularly hunt the high deserts of Texas, plains and forests of New Mexico, and desert mountains of Old Mexico - all in search of trophy western elk.
Cecil's Trails End Hunting Lodge
1010 E. Beeson, Dodge City, KS 67801
Phone : (620) 227-7809
Trails End is now offering guided Elk and Antelope hunts on private and public land out of Northeast New Mexico, near Raton area. Trails End has been guiding hunters for the last 7 years and will guaranteed your licenses for Antelope and Elk. We give our hunters everything that we promise and more, lodging, bedding, towels, meals, transportation are included.
Gila Monster Outfitters
136 maestas Rd, Belen, NM 87002
Phone: (505) 463-5118
Mexico elk hunting in the Gila National Forest. We strive to give our clients an adventure of a lifetime. Whether it's your first or fifth New Mexico elk hunt, antelope hunt or deer hunt let us help you with your hunting experience here in New Mexico.
Santa Fe Guiding Company, LLC
75 Sibley Road, Santa Fe, NM 87508
Phone: (505) 466-7964
This is the real deal – a trophy elk hunt in a wilderness setting – unlimited land to hunt and a very large elk herd in it's natural state. Most days we will hunt right out of camp while some days we'll drop off hunting parties in remote locations for the day or overnight.