Montana Directory
Directory of 11 Montana Elk hunting lodges, guides, outfitters, preserves and places to hunt in Montana. If we are missing Montana listings or have any incorrect, please contact us.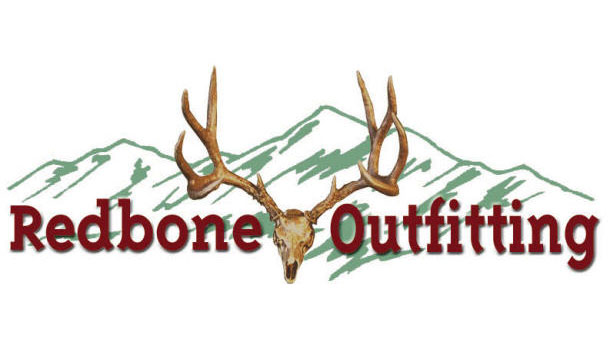 Redbone Outfitting
1938 Thundermutt, Corvallis, MT 59828
Phone: (406) 370-5419
Elk hunting is by permit only in the Missouri Breaks. These permits are very hard to draw but as you can see, well worth the effort if your one of the lucky few. We do these elk hunts by special arrangement and you should give us a call for more information.
Flatwillow Creek
MT
P.O. Box 40 Petrolia Rt. , Winnett, Montana 59087
Business 1:
We offer hunts for both Mule Deer or Whitetail, Antelope, and Elk on our large private ranches. These ranches are managed with the wildlife and trophy quality in mind. Rifle Elk hunts are by special permits only. The success rate on the permit draw is low but the elk are big and plentiful.
Hole in the Wall Ranch
MT
Phone: (800) 683-6500
Lost Creek Outfitting
MT
P.O. Box 242, Hobson, MT 59452
James: (406) 423-5406
The Missouri River Breaks hold some of the best trophy elk, mule deer and antelope hunting in Montana. We hunt on several ranches consisting of 17,000 acres of prime elk, mule deer and antelope country. The Breaks, which are between 3000 and 4000 feet of elevation, are hunted by foot and 4x4.
Musselshell Outfitters
PO BOX 362, Roundup, MT 59072
P.O. Box 176, Lavina, Montana 59046
Phone: (406) 323-3042
Our elk hunting is archery only. It is virtually impossible to draw a permit to hunt this area for elk with a rifle. It's a bowhunter's dream. There are bull elk in this area that will score 400 Boone & Crockett points! Half of our hunting guests see bulls that score 350"+ every season. We have at least three opportunities at 350"+ elk every season.
Nelson Outfitters
900 Big Goose Road, Sheridan, WY 82801
Phone: (307) 672-6996
5 days of hunting from a camp at the Crazy Mountains. Licenses are guaranteed Outfitter Sponsored licenses. Archery and rifle hunting opportunities are available. Please call us for details. This hunt includes transportation from Billings, Montana guide services and all food on hunt days.
Pigeye Outfiffers
HC 90 Box 99a, Moccasin, MT 59462
Phone: (406) 423-5332
Pigeye Outfitters also has a Forest Service permit for special elk hunting area #420. We are the only licensed outfitter allowed to hunt this area. I have all of my big-game clients apply for this special permit. Due to the fact of less hunting pressure and that more bulls reach an older age, a special bull elk permit in this area greatly increases your chances of taking a larger bull.
Powder River Outfitters
PO Box 257, Hammond, MT 59332
Phone: (406) 427-5721
To hunt Montana remains a truly great hunting experience. As your outfitter and guide, every effort is made to assure you of a hunting experience of a lifetime. We personally guide each adventure to ensure a successful and memorable trip. Many of our clients are repeat guests and their satisfaction is our best advertisement.
R & K Hunting Company
UT
80 W. 100 S. P.O. Box 357, Henefer, UT 84033
Justin Richins: (435) 655-5484
There is nothing quite like hearing the echo of a bull elk bugle through a mountain valley on a crisp fall morning. These majestic monarchs are a sight to behold in their natural Rocky Mountain habitat. As a migratory species, elk herds may range over hundreds of square miles. This can be a challenge for wildlife management, but with stewardship over more than 1.2 million acres of elk habitat the R & K Hunting Company has a distinct advantage.
Rock Creek Outfitters
1291 Rock Creek Road, Hinsdale, MT 59241
PO Box 152, Hinsdale, MT 59241
Phone: (406) 648-5524
The Missouri Breaks elk herd are thriving among the hills and canyon habit. This area is famous for archery hunting, which actually exceeds gun use, and for the strength and vibrancy of the elk herd. Because of the difficulty for non-residents in obtaining a license, we only hunt during archery and gun season.
Self-Guided Hunts
1087 Stoneridge Dr, Ste. 2D, Bozeman, MT 59718
Phone: (866) 321-2754
Our elk hunts are primarily run out of the West Martinsdale Ranch which borders the western boundary of the Lewis & Clark National forest. The west ranch covers over 10,000 acres with ridgelines and high plateaus that run throughout the hunting area